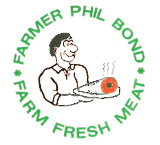 Collaton Down Farm, Blackawton, Totnes, Devon UK,
TQ9 7DW
Welcome to Farmer Phil Bond's Website
Farmer Phil Bond's sheep farm is set deep in the heart of the South Hams district of South Devon. Widely known by tourists for its beautiful green rolling countryside and warm sunny climate, this makes it ideally suited for for sheep grazing.

In the summer, Farmer Phil's ewes and lambs graze sloping fields of permanent pasture, many of which have not been ploughed for generations. These natural grasses and herbs add to the sweet flavour of the meat as well as providing a haven for rare and endangered birds, most notably the Cirl Bunting. With the onset of the cold winter months the lambs are given extra food in the form of home grown barley and sweet meadow hay. This allows us to have an all year round supply of lambs for our discerning customers.